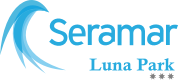 Gastronomy
Revel in the best of Mediterranean cuisine

We want to spoil you, and taking care of what you eat is part of that. For this reason, at the Seramar Luna Park Hotel we offer you two options to satisfy your appetite. As well as having a wide, diverse culinary selection, you will have the luxury of seeing how the chefs prepare the dishes. Show cooking awaits you in the Bay of Palma/El Arenal, Mallorca!
Enjoy
Buffet restaurant
With each day comes a new opportunity to delight your palate with breakfasts and dinners that our buffet restaurant has to offer you. Additionally, the hotel Bar and poolside Snack Bar boast a variety of food to eat at lunchtime if you don't fancy leaving the hotel. Stocking up on energy and enjoying food are two things you can do here without the slightest problem.
Horarios:
From 8 a.m. to 10 a.m.
From 7 p.m. to 9:30 p.m.
Enjoy
Poolside snack bar
We know that a dip in the pool works up an appetite for both food and drink. That's why we offer you this charming snack bar. Have a drink or a little snack while soaking up the atmosphere and views that only the pool at our hotel can provide.
Horarios:
From 10 a.m. to 7 p.m.