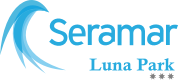 Welcome to Seramar Luna Park! We're happy to have you here virtually, but we'd be even more thrilled by your physical presence. Mallorca is the ideal place to go on holiday and at our hotel we have everything ready to make sure of it.

Our facilities and services are designed to make your stay absolutely incredible. Enjoy the comforts only a place like Seramar Luna Park Hotel can offer you.
Seramar Luna Park
The Seramar Luna Park Hotel is a modern three-star complex exclusively for adults (16 years and over). It stands out for its location in one of the most privileged areas on the island of Mallorca: the Bay of Palma/El Arenal. What's more, our facilities are perfectly equipped and well connected with their surroundings in order to satisfy all your needs. Come now and experience a memorable holiday, whether alone, with your partner, or with friends!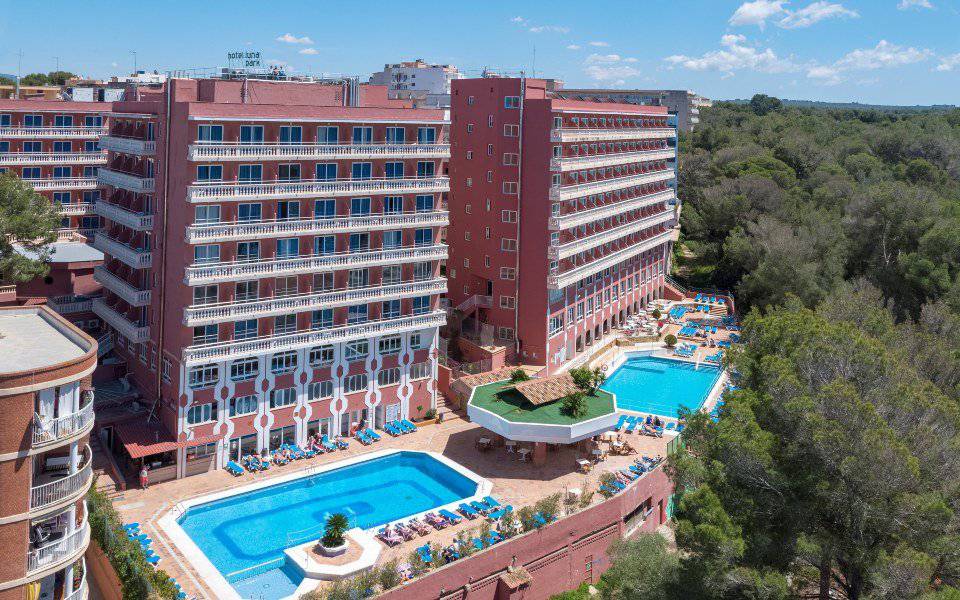 ROOMS
Choose the room that's right for you
Our rooms are designed so that you can disconnect and recharge for your adventures in Mallorca. Rest is of the utmost importance, and there's nothing like our three-star hotel that can offer you essential comforts at an incredible price. What's more, we have multiple accommodation options so that you can choose the perfect one for you.
See all rooms
PROMOTIONS
Check out the offers and treat yourself to a holiday in Mallorca!
We give you the chance to benefit from compelling discounts so that money isn't an issue on your holiday. Our promotions section is full of offers you simply can't miss. Now, you can finally enjoy everything a hotel like this one has to offer, but without having to spend too much.
View all the offers
Services
Always avaible to meet all your request
Our services are, without a doubt, our best quality. These include swimming pools, bikes and electric scooters for hire, and the games room. In this sense, it's also worth highlighting our excellent team of professionals who, with their wonderful manners and tireless dedication, look after your comfort throughout your stay with us.
See more
Outdoor pools

Can you think of a better way to make the most of the Majorcan climate than by going for a swim? Well, we can't. This is why we have two spectacular pools for adults that will be your favourite spot while on holiday at our hotel. Have a great time in the sun, water, and fantastic atmosphere that only the ...

Entertainment programme

(June to September) If entertainment in abundance is what you're looking for, you've come to the right place. Be sure that at our three-star hotel in Mallorca we won't disappoint you. We have put together a full entertainment programme that runs from June to September so that your summer is as fun and engaging as possible. You can't miss it!

Games room

Discover our amazing games room. It's one of the hotel's outstanding features, where you'll have the opportunity to enjoy entertaining activities such as darts, ping-pong or pool, among others. If you and your friends are competitive, this is the ideal room to show off your skills.

Electric scooters, city bikes and electric bikes for hire

If you're into exercise and fancy connecting with nature, we offer you the possibility to do so. With us, you'll be able to hire city and electric bikes, as well as even electric scooters to explore the island's surroundings. Ready for an adventure?
LOCATION
Come to the Seramar Luna Park Hotel in Mallorca
The hotel is located in the Bay of Palma/El Arenal, a spectacular area in Mallorca. It's only 6 kilometres away from the airport and very close to other places of interest and leisure centres in the area. As you can see, it boasts an extraordinary location to offer you all you desire while on holiday.
Seramar hotels
Address:
Mossen Antonio Mª Alcover, 6 – 07006 El Arenal
Explorar