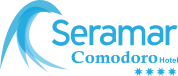 Gastronomy
We work hard to win you over through the palate, an art form only Mediterranean cuisine has mastered. Undoubtedly, your best chance to discover new flavours.

Let us take care of you with the most original creations, with local products and a constant search for quality. With all this in mind, you'll understand why more and more people visit the Balearic Islands.
restaurant-caelum__filter-text
Enjoy
Restaurant
Our restaurant offers a selection of dishes that best represent Balearic and Mediterranean culture. Our chefs are constantly changing the menu to guarantee that the dishes surprise you. You can also enjoy themed dinners that change every week.
Horarios:
From 8 a.m. to 10 a.m.
From 7 p.m. to 9 p.m.
Enjoy
Bar café
The most casual meals and most comforting get-togethers take place at our bar café, a space designed for leisure and getting together with loved ones. We have a wonderful snack and drinks menu with service out on the terrace so you can soak up your surroundings while having a drink.
Horarios:
From 11 a.m. to 00 a.m.